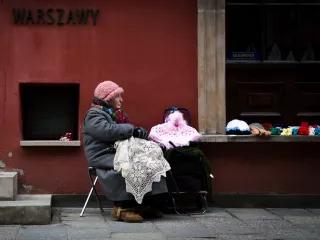 This is an archived article
The goal of the project realized in a cooperation of the Institute of Public Affairs (IPA) with the Warsaw office of Heinrich Böll Foundation is to come up with recommendations on how to raise awareness of specific forms of gender-based violence, especially in the context of economic dependencies of women. Together we carry out pioneering research on economic violence and start a discussion on how to overcome it in Poland, thereby effectively supporting women suffering from its consequences. The research activities coordinated by IPA's Gender Equality Observatory increase the public visibility of economic violence as a unique phenomenon and provide insight into the nature of the problem. By discussing its findings we enable policy makers, civil servants and politicians to address the issue more appropriately. The project consists of two main activities:
During an expert seminar on April 15th 2015 the presentation of the research results provides an occasion for dialogue between IPA, Heinrich Böll Foundation and various NGOs engaged in combating violence with representatives of responsible government institutions and public administration. The discussion will provide a review of recommendations NGOs can share with the government actors on the topic of economic violence, existing regulations and desirable changes in legislation and jurisdiction.
The final report will consist of a synthesis of all research findings, including 2 case studies, interviews with women who experienced economic violence and experts (mainly from the fields of law and psychology), public opinion polls, analysis of existing regulations as well as recommendations for desired policy change. The conclusions collected on the basis of the expert seminar will be included in the report and shape its final form. The report (in Polish language, with an English executive summary) will be 55 pages long, made available electronically on IPA, HBS and GWI website as well as printed and distributed in 400 copies. It will be distributed free of charge to policy makers and various experts working on the topic of economic violence by the end of May 2015.