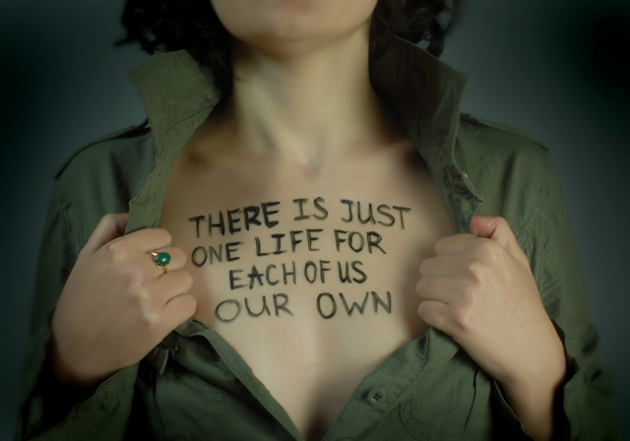 The range of problems that transgender individuals face in Georgia is rather broad. Non-regulation of processes related to legal recognition of gender by the state increases unemployment and poverty risks, facilitates marginalization of group members, and makes them mo re vulnerable to transphobic offences committed by the public. In return, stigma, unemployment and poverty risks make gender reassignment medical procedures even more inaccessible, undergoing of which, according to current practices, is necessary for legal recognition of gender. Thus, a certain vicious circle exists, from which escaping is extremely difficult.[i]
Current practice, which connects legal recognition of gender to the medical transition process, creates significant human rights problems. Because a wide range of transgenderism is ignored (from the standpoint of medical intervention, the process may include only minor intervention, therapy, as well as a gender reassignment surgery), individuals have to choose between undesirable and unnecessary medical interventions and the legal recognition of gender.
Transgender persons living in Georgia do not have access to legal recognition of their gender without their bodily integrity being harmed. While it is true that "sex change" is mentioned in the law as one of the circumstances providing a basis for changing one's name and last name, the Law does not define "sex change". Under the pursued practice, undergoing irreversible sterilization, hormonal treatment, and preliminary surgical procedures is mandatory for a person to receive a medical "sex change" certificate allowing for their legal gender identity to be adapted. Moreover, new ID cards indicate the sex, which aggravates conditions of transgender persons further, and especially of those in the transition process (the procedure takes a year and a half up to two years). Often this period is longer due to financial non-affordability of services). Apart from personal distress, inconsistency of an official sex record with an individual's gender self-expression often serves as a basis for discrimination of transgender persons in labor relations and state and private institutions, where submitting personal identification documents is required.
The practice of legal gender recognition that requires compulsory sterilization comes in conflict with requirements of equality and non-discrimination[ii]. Council of Europe's CM/Rec 2010(5)[iii] establishes the "fast, transparent and accessible" standard for legal gender recognition procedures. In addition, "prior requirements, including changes of a physical nature, for legal recognition of a gender reassignment, should be regularly reviewed in order to remove abusive requirements."
The World Health Organization, UN Office of the High Commissioner for Human Rights, UN Women, UNICEF, UN Population Fund, etc. fully accept this position.[iv] The World Medical Association (WMA) and IFHHRO - the International Federation of Health and Human Rights Organizations find forced sterilization unacceptable. The latter makes a special emphasis on transgender persons.[v] [vi]
Despite difficulties related to the problem of legal recognition, full pathologization and medicalization of transgenderism, which fully excludes a wide range of transgenderism, non-regulation of medical transition process by the state, expensive medical procedures required for transition, low awareness of medical personnel on transgenderism/intersexuality in general and the group's needs in healthcare sector, etc. also prevent them from identifying and receiving quality medical assistance.[vii] As researches have illustrated, in view of daily experiences of stigma, marginalization and discrimination, transgender persons encounter different types of problems as well as risks, related to unemployment and homelessness. The State Strategy on Healthcare Issues for 2011-15, which focuses on various vulnerable groups, does not refer to/recognize transgender persons' social and trans-specific related needs.
In 2014, the "Women's Initiatives Support Group" developed a shadow report on the rights of LBT women for submission with the CEDAW Committee.[viii] Among other issues, the report covered legal gender recognition practice in the country for transgender persons and problems, which this group encounters due to the existing procedure. CEDAW Committee directly calls on the Georgian government to "abolish restrictions for transgender persons to obtain identity documents".[ix]
The state is taking a long time to take steps towards solving the problems, while transgender persons living in Georgia are still faced with a fake choice of legal gender recognition, at the expense of irreversible, forced sterilization. 
---