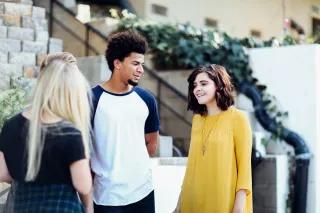 In recent years, the global Internet governance ecosystem has witnessed a great number of youth newcomers (students and young professionals). Youth make up a considerable percentage of Internet users globally. They play an extremely crucial role in shaping our digital future. Therefore, they need to be included in defining processes, principles and policies that govern the use of technology globally. Their experiences online provide intelligence on the effects of technology on our daily lives.
The participation rate of youth from underserved regions in global Internet public meetings has increased. Youth from developing regions are now more aware of the key Internet governance and digital rights issues occurring in their community. This has largely been due to the amount of global fellowship programs which facilitate the participation of youth from these regions in Internet public meetings and provide training and mentorship on Internet technology and policy topics.
We need to do more in addition to the mentioned efforts for youth inclusion in Internet governance. Apart from being aware of the issues, how can youth actually influence technology policy decisions in their communities? Youth need support and encouragement from the community. Internet stakeholders should be able to ensure that young people are integrated into the plan for global sustainability through digital technology.
At Digital Grassroots, one of our goals is to create a platform for youth voices to be heard during Internet governance discussions. We seek to collaborate with other Internet stakeholders to support community youth-led initiatives that enable youth to assess the state of the Internet in their community and effectively communicate possible solutions to issues to the relevant bodies.
We encourage all Internet stakeholders to support the establishment of Youth IGF Initiatives in their regions. This will provide an avenue for them to incorporate the youth agenda in their activities. Youth are the future of technology. They should be properly equipped with the resources they need to excel as leaders in the technology sector.
This article was first published (12th November 2019) online via hiig.de and is part of the publication "Critical Voices, Visions and Vectors for Internet Governance".